In the evolution of multiple generations of smart watches and wristbands, the appearance design is more concise, the function integration is wider, and the interaction is more convenient. In order to achieve simplified buttons and higher requirements for low power consumption, smart watches and wristbands need to use reset switches to realize functions such as power-on, reset, and power-off during design.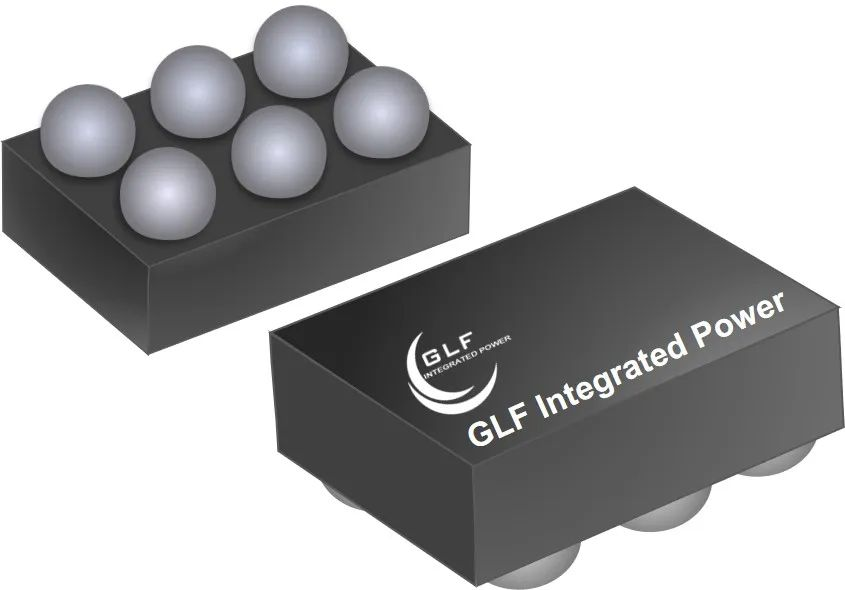 The reset switch chip GLF76121 independently developed and designed by GLF has many classic application cases in smart watches and wristbands. It has won many domestic and foreign customers with its product advantages such as smaller size, lower power consumption, circuit protection, system protection, and optimized design. 's approval.
► In practical applications, the GLF76121 can reduce power consumption for the device, has a best-in-class RON, and a typical state IQ of only 3 nA when the switch is turned on.
► The GLF76121's integrated 1ms slew rate control also improves system reliability by mitigating bus voltage swings during switching events.
► The OFF input pin allows the GLF76121 to achieve full shutdown with a typical total downstream standby current of 7nA. Placing a switch between the battery and the system can help significantly extend system battery life in mobile devices during operation or extended shutdown times.
Use Cases in Smart Watches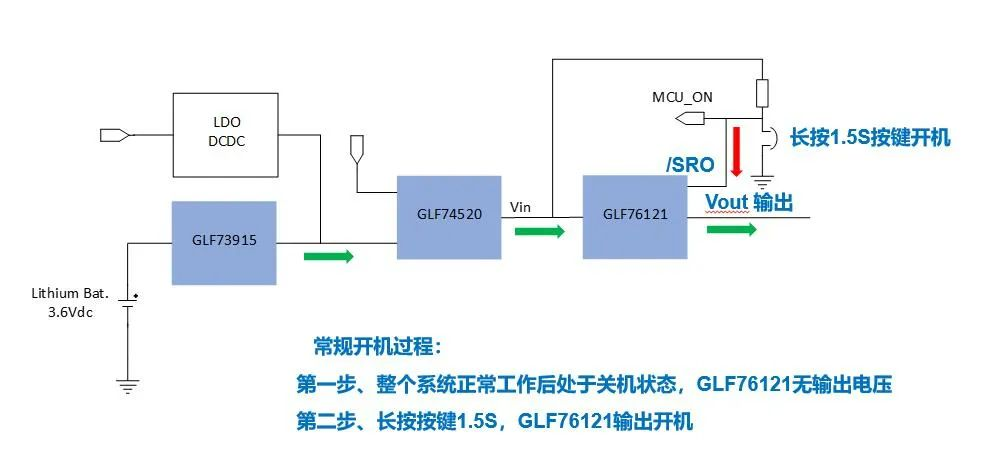 Boot Logic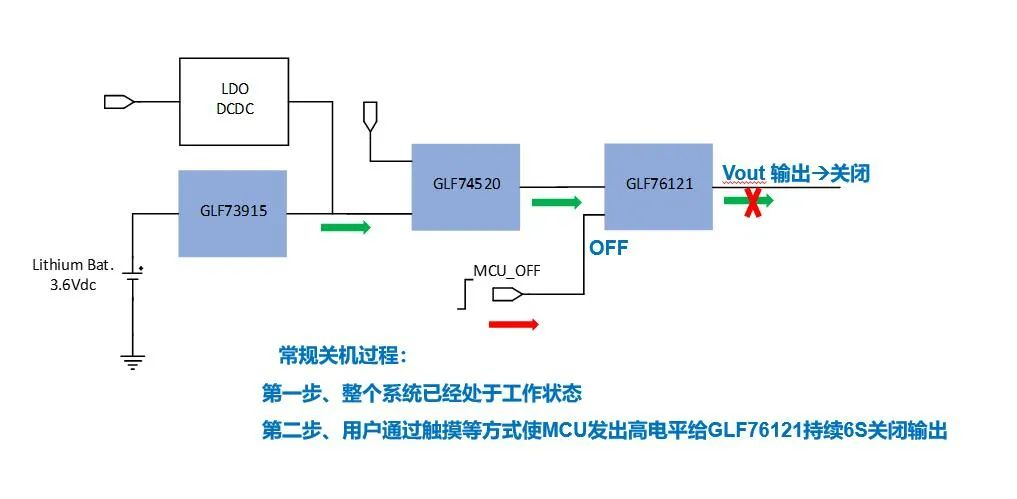 Shutdown Logic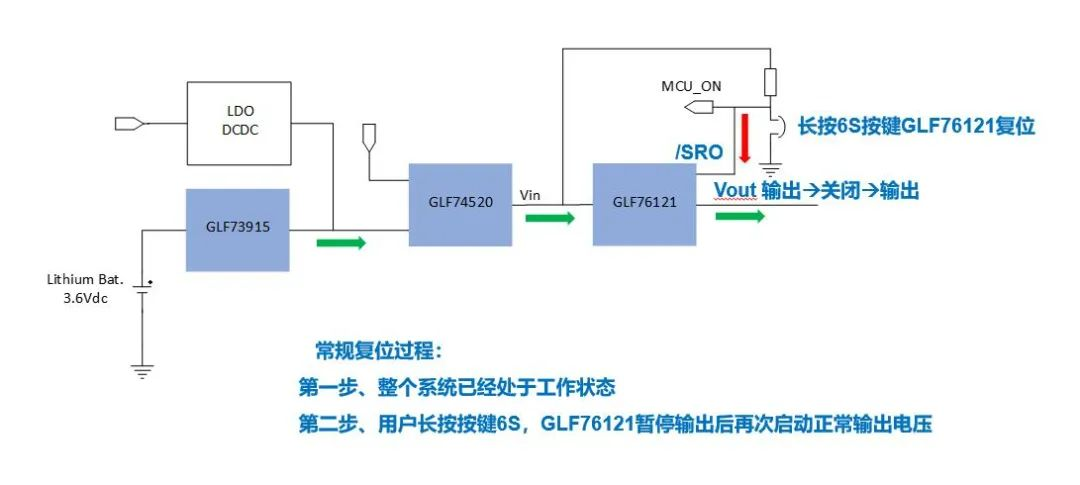 Reset Logic
GLF76121 Characteristic Parameters
► Ultra-Low ISD : 7 nA Typ @ 3.6VBAT
► Ultra-Low IQ :3 nA Typ @ 3.6VBAT
► Low RON : 34mΩ Typ @ 3.6VIN
► Ultra-Low ISD : 7 nA Typ @ 3.6VBAT
► Reset Delay Time(/SRO Hold Time) : 5.80s
► Reset Pulse Period : 360ms
► Integrated Output Discharge Switch When Disabled
► Ultra-Small :WLCSP 0.97 mm x 1.47 mm x 0.55mm